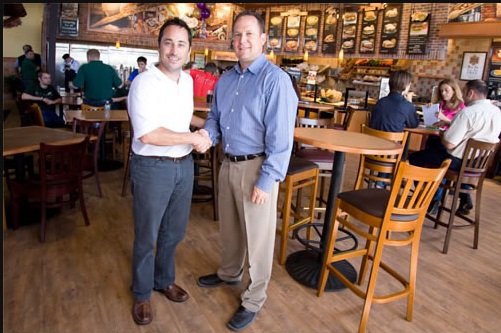 CTS Construction was founded by Chuck Arledge, a restaurant entrepreneur who owned and operated over 50 restaurants across 4 states from 1992 until 2001. During his time within the restaurant industry, Chuck designed & built or remodeled all of his restaurants. In 2001, Chuck sold his restaurants and he began consulting with business owners and restaurant franchises for their construction projects and daily operations.
Since conception, CTS has expanded it's portfolio of customers to include many franchises, start-ups and property developers. We treat each customer as if it were a 1,000 unit franchise chain so each customer gets our full attention to detail on every project.
Where CTS sets themselves apart from other contractors is in the consultation aspect of construction. All CTS representatives have the same goal of helping the owner build their business financially efficient, quicker and deliver a product that far exceeds all expectations.
We understand the importance of time, money and the sense of urgency when a client has purchased land or leased a space where there is a note or lease payment coming due. CTS has partnered with outstanding sub-contractors and engineers to ensure construction moves as quickly and smoothly as possible.
Whether it is a small office remodel, a 7,000 square foot upscale restaurant or a new stand alone building, CTS is here to help with the design, architectural, permit submittal and quality work; hence our name "Complete Turnkey Solutions".